Compact precision leveling machine for manufacturing connectors
Low-tension strips for stable production processes
KOHLER has developed a new, compact precision leveling machine that has been specially designed to meet the requirements of manufacturing plugs, connectors, and electronic components. Users benefit from optimum leveling results even in the case of thin coil material or quality deviations. This allows for more stable production process-es and the fulfilment of even the most stringent requirements.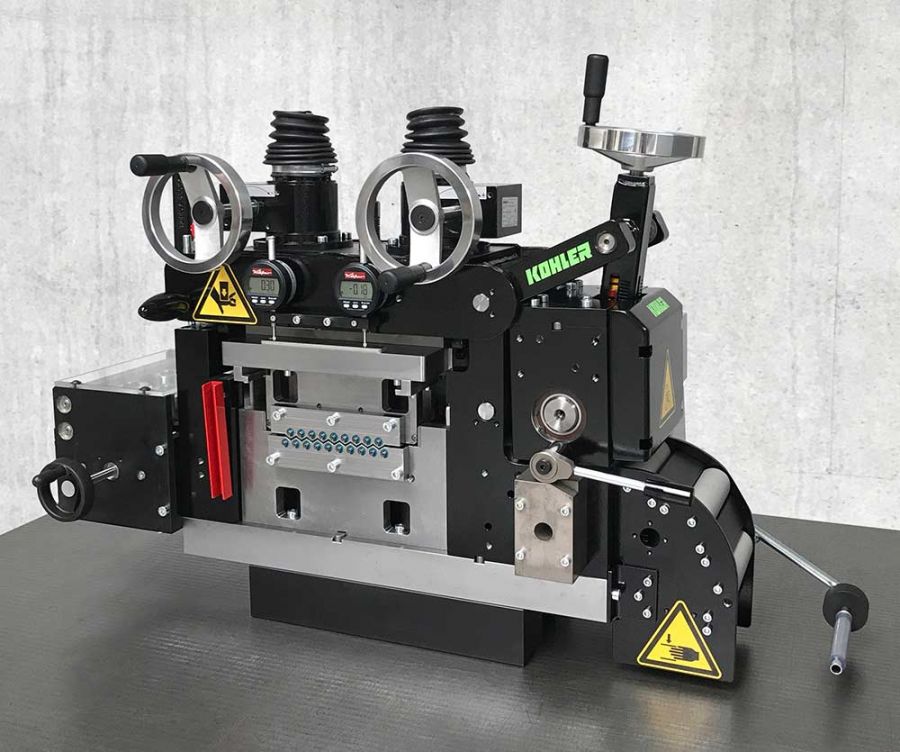 Precise leveling results thanks to optimum roller diameter
With the CPL 120, KOHLER is bringing a compact precision leveling machine onto the market that has been precisely tailored to the requirements of connector manufacturing.
Particular attention was paid to the leveling rollers: the leveler has been equipped with 19 hard chrome coated leveling rollers, which are supported by a large number of supporting rollers to achieve high rigidity. The small roller diameter ensures that even the thin strips normally used in the industry can be leveled with precision. Easy accessibility allows for quick and straightforward cleaning of supporting rollers and leveling rollers. This protects the strip material from dust, dirt particles, and damage.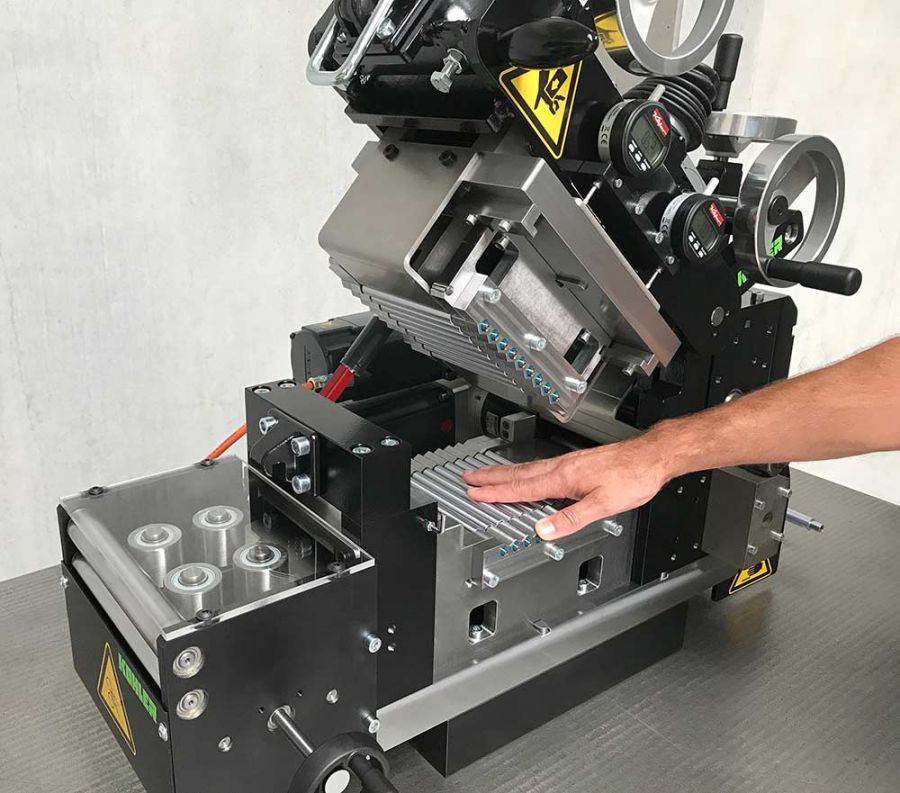 High degree of plastification even for thin strips
The new CPL 120 enables high degrees of plastification to be achieved, reliably eliminating tension and unevenness in the coil material.
The result is a much more stable production process and components that meet even the most stringent precision requirements. Users can also reduce their operating costs, as there are fewer rejects and the stamping tools can be designed with a reduced degree of com-plexity, ultimately resulting in longer service lives.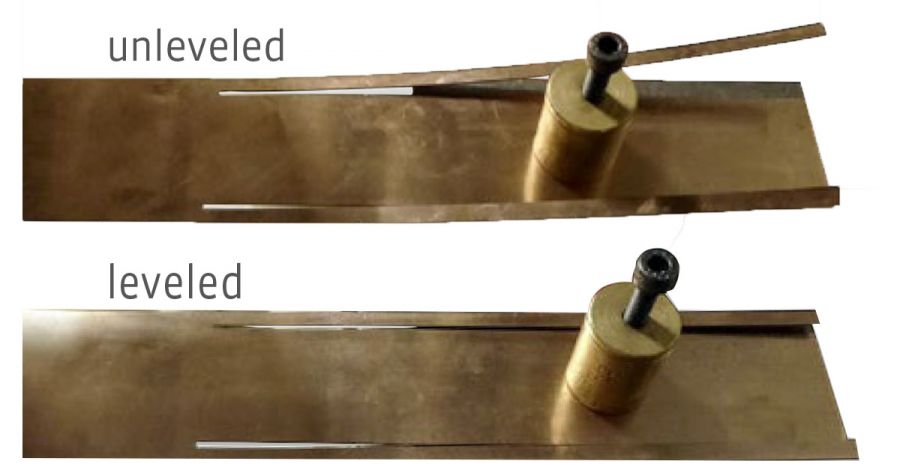 Can also be supplied as a complete system
The newly developed compact precision leveling machine from KOHLER can be supplied as a complete system with horizontal coiler or vertical coiler for different coil weights.
KOHLER also supplies the appropriate machine control system on request. Thanks to its space-saving design, the machine can be integrated in existing unwinding and production systems that have been operating without a leveler until now. This means that every user can improve their product quality over the long term, even in retrospect.